Sun
:

4/6/2014
From:

12:00 pm - 3:00 pm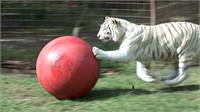 Cost: $40 for this 3 hour course. Soja monthly members receive an automatic 10% discount.
The purpose of playing games is to have as much fun as possible and to unleash spontaneity which is the only proof we have that we are not robots. When we get rid of fear and replace it with exhilaration, competitiveness melts away, leaving behind a joyful cooperative buzz that lasts for days. The martial arts skills we condition and test in games are the skills we trust the most.
Traditionally folks retreated to the quiet mountains to meditate and find equanimity, but martial artists were rebel tricksters who instead invented games that are sneaky down and dirty short-cuts to enlightenment. They are the quick and easy route to joyful comfort in our bodies, discarding limitation, and entering the Void via a secret door.

We will particularly work with creating positive stimulation via soft hand slapping, unbalancing, and games that condition speed with relaxation and increase spatial awareness. Come ready to play, invent and develop ways to improve martial arts games. Bring your own funny bone, you may have the opportunity to hit someone with it.
Sign-up Here at the Soja Martial Arts Website, click on Schedule and then on Adult Workshops.